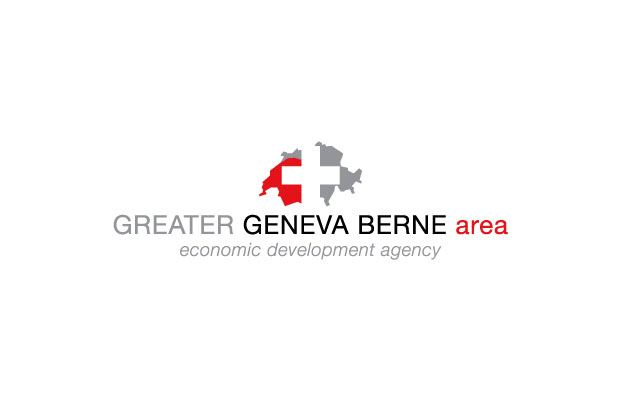 On August 22, 2012 Russia officially joined the WTO. This should help the country to be well integrated into the global trade. With that in mind, it remains crucial for a Russian company to choose the right place in Europe to establish an affiliate for its international expansion. We talk about the advantages of Western Switzerland as international base for Russian companies with Tatiana Malysheva and Philippe D. Monnier from the Greater Geneva Berne area (GGBa).
С русской версией первой части интервью Вы можете ознакомится по ссылке.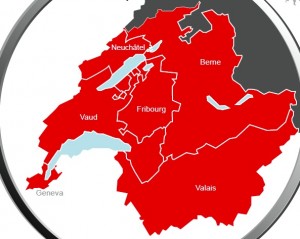 Please tell us what is Greater Geneva Berne area (GGBa)?
Greater Geneva Berne area (GGBa) is a non-profit association founded in 2010 by six cantons of Western Switzerland (Bern, Fribourg, Vaud, Neuchâtel, Geneva and Valais) since they took the strategic decision to unite their efforts in boosting their attractiveness towards international companies. The role of GGBa is to facilitate the expansion of international business. More precisely, our job is to make it easy for foreign companies — from Russia and other countries — to establish an affiliate in Western Switzerland and to start successfully their business operations here. Our services are of strategic and practical nature as well as confidential and free of charge.
What advantages does this cooperation bring to each canton?
We believe that the main advantage of our union is the provision of enhanced services for our potential investors, which makes our cantons more competitive. In addition to that, GGBa has direct representatives in seven priority countries, including Russia, who represent the interests of all cantons. Therefore, we provide our cantons with a cost efficient solutions – which is an advantage for them.
We are used to believe, that there are three major business centres in Switzerland – Geneva, Zurich and Basel. According to our experience, when businessmen from CIS states want to invest in Switzerland, they primarily consider these 3 cities. Other Swiss regions – for example Berne and Fribourg – remain rather undiscovered for Russia. Can CIS investors find similar conditions (or even better) in less popular cantons?
These cantons, which you call less known, are extremely important because they have very strong industrial clusters (or ecosystems) such as medical technology, micro/nanotechnology, clean technology, medicinal plants, energy, intelligent buildings, machine tools, etc. This is most important because companies usually are attracted by strong ecosystems closely related to their activities. These ecosystems include potential clients, suppliers, academia and research institutes, competent employees, networking platforms, etc.
It is quite challenging to start a business in a foreign country without advice of local professionals. Russian and CIS businessmen in Switzerland are not an exception in this case. What services does your organization offer?
We are a one-stop shop to make it easy for Russian investors to get established successfully a business presence in Western Switzerland. Importantly, we are the only region of Switzerland with a Country Director based in Russia since this market is a top priority for us. In addition, some of our cantons have Russian-speaking staff. Finally, we can recommend to our potential investors specialists in all areas related to establishing and running successfully a business in our region.
Often Russian businessmen consider competitive tax rates as priority when choosing a foreign country for establishing an affiliate. According to the latest study of BAK Basel, Switzerland keep having very favourable tax rates. Within Switzerland, the tax rates differ from canton to canton. For instance, the Cantons of Nidwalden, Appenzell Ausserrhoden and Luzern took, accordingly, the 2nd, 3rd and 4th places in the BAK Basel Index. The Canton of Berne is number 19. Do you agree with this result? What tax advantages does GGBa offer to foreign investors in order to stay attractive for them?
First of all, every successful and already established company tells us the same thing: the most important element is to be located in a place with a strong cluster (ecosystem) which provides access to qualified people, partners, suppliers, clients, etc. It makes no business sense to be located in a mountain village just to minimize taxes.
In addition, taxation in Switzerland is a relatively complicated topic and it cannot be summarized in a few tax rates. If you consider what companies really pay, not just extremely simplified price lists, you will notice that Western Switzerland is the most attractive. Naturally, our agency can guide investors in this regard.
The Swiss government has launched the so-called Corporate Tax Reform III (Unternehmenssteuerreform III) which shall cause major changes in taxation of foreign companies. To some extent, these changes cast a shadow on stability of the tax regime in Switzerland. Is there a reason to be worried? What does the reform stipulate? Will the tax burden increase?
Regarding taxation, currently there is a worldwide change of paradigm, triggered by the OECD and the G20. The taxation system of all countries would need to change, including of Switzerland. Fortunately, Switzerland has the key assets to guarantee competitive taxes in the future: systematic budget surpluses, low public debt and a strong willingness to stay attractive for foreign investors. In general, tax rates in Switzerland tend to decrease largely thanks to competition among cantons. Finally, the future Swiss corporate taxation will most probably provide new advantages to technology companies, in particular to those owning sizeable intellectual property.
Please read the 2nd part of the interview here ->
We talked to with Tatiana Malysheva and Philippe D. Monnier from the Greater Geneva Bern area, a state-financed association in charge of making it easy for foreign companies to successfully establish affiliates in one of the 6 cantons of Western Switzerland.
С русской версией первой части интервью Вы можете ознакомится по ссылке.